Department : HISTORY
Introduction
History subject was introduced in this college since beginning from the year 2014. Importance of history as a subject always attracts students as it is very useful and covers the major part of the syllabus in many national and state level government examinations and as the result every year all seats are occupied in this subject. Till date only B.A. course is available for the students in the college. From the year 2018-19, Departmental Council of students is formed annually under which President, Vice-President, Secretory, Vice-Secretory and Treasurer are elected among the students by voting. Many skill enhancement activities are regularly organized under this council for the betterment and overall development of the students in which students also take part whole-heartedly. The average result in the subject in the past years was 85% and above.
News
Faculty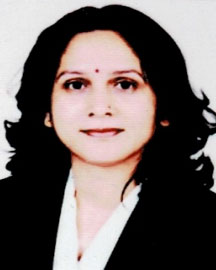 Dr. Anita Chauhan
Assistant Professor
M.A. (History), M.A. (Education), B.Ed & Ph. D
dranitachauhan2014@gmail.com
More Details......
---